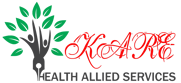 Identifying the Various type of Insurance Risks / Frauds that is penetrating in the market and to explore and discover the facts by a fair and a diplomatic probing with strict adherence to existing protocol and integrity.
To give a fruitful evidences and documentations as a result from the art of investigations and thereby to justify the task and deliver value to the clients by ensuring a fair probe and expertise evidences to assure loss mitigation.
KARE Health Allied Services is a team of Medicos and Non Medicos who are dedicated youth with integrity and diplomacy in the field of Claims Investigation.
The Company came into existence in April 2020 with its base from Chennai ,Tamil Nadu . The First leaf unfolded by the grace of God with all expectations and hunger to succeed in the name of KAREHAS Health Allied Services – a partnership firm in the field of Claims Investigation and Documentation , a team dedicated exclusively for investigating Health and Personal Accident claims for Insurance Industry .
Currently the Team has a massive presence in the Southern part of India comprising the states of Tamil Nadu, Karnataka, Kerala , Telangana and Andhra Pradesh.

2
023 All Rights Reserved. Developed by KAREHAS